Finally Philmont!
After months of preparation, almost half of our Crew convened early Saturday morning to pack up the trailer and pile into the passenger van with some of Crew 147. We are grateful for the opportunity to join them on their Philmont trek and thank their Crew Advisors, Mr. Schwandt and Mr. Tuite, for donating their time and resources to make this happen.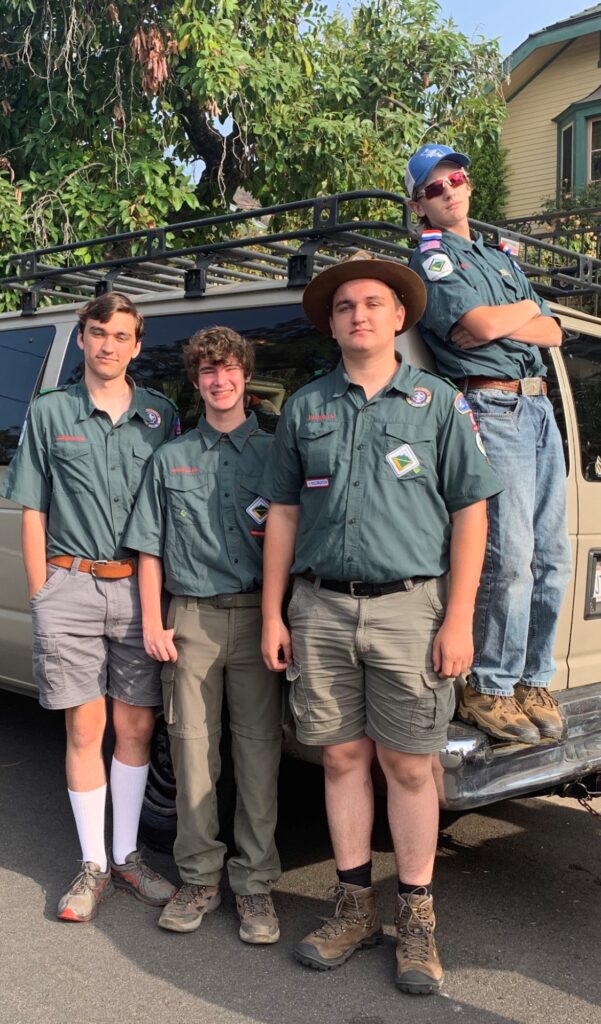 The van drove off and stopped at the Flagstaff KOA in the Coconino National Forest for the evening. The news reported the arrival of Monsoon season in Arizona with flash flood warnings for Central and Southern Arizona.
Although they had rain at the campsite, Crew members reported they arrived safely at Philmont Scout Ranch and after debriefing on Monday, the trek would begin on Tuesday the 27th.