Advancement
Just like in all Scouts BSA programs*, there is an advancement tracking system designed to help scouts learn important organization, leadership and life skills. As the Crew Member participates in the Crew, they will begin to earn Awards to show their accomplishments.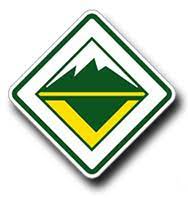 Venturing Award
Venture Crew members that have just joined follow these requirements to earn their first award. Please click below to download our Venturing Award training requirements form.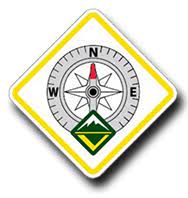 Discovery Award
As members progress with the Crew and take an active role in researching, planning and executing outings, they are on their way to earning the Discovery Award.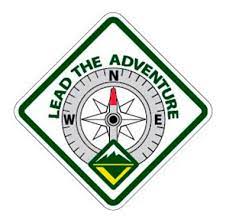 Pathfinder Award
Members who take active leadership roles using the ALPS method, set and achieve goals by researching, planning and executing a Crew Adventure will earn the Pathfinder Award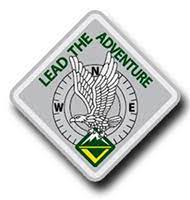 Summit Award
Crew members will need to research, plan and execute a significant and valuable service project as well as a Crew Adventure. They will be a leader and a mentor.
Additional Awards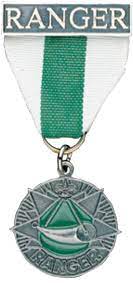 Ranger Award
Those who show a high level of proficiency and achievement in at least 8 core requirements and at least 4 of the 18 electives will earn the Ranger Award. Achievements must be documented by a Mentor in the Crew member's handbook.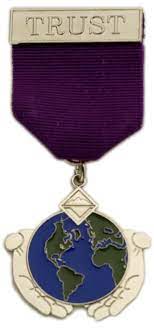 TRUST Award
The acronym stands for Tending, Respecting, Understanding, Serving, Transforming. Crew members who accomplish the 5 core requirements (Tending Your Faith, Respecting the Beliefs of Others, Understanding Other Cultures, Serving Your Community, and Transforming Our Society) along with 9 of the 11 essential requirements, and have them documented upon completion by a Mentor, will receive a greater understanding of how trust is important when learning about themselves, other religions, cultures and their community and earn the TRUST Award.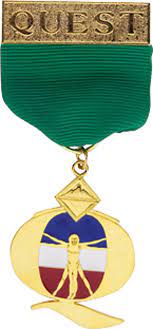 Quest Award
The Quest Award focuses on fitness and sports. A Crew member must accomplish 5 core requirements and at least 1 of the 5 electives including providing presentations or a sports clinic to show the importance of how good nutrition and an exercise plan are key to a healthy lifestyle.
---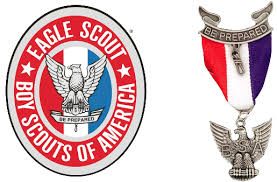 * If a Crew member is or was also a member of Scouts BSA and has earned the rank of First Class within their Troop, they can continue to earn the remaining requirements for all higher ranks and ultimately the rank of Eagle Scout through the Crew.