Another Inductee for Crew 42
At tonight's meeting we had two new guests, William and Drew, that got to witness our latest Induction Ceremony. Please help us congratulate Graeme on achieving the Venturing Award. We are glad you chose to join Crew 42 and look forward to sharing the adventure with you.
We would also like to congratulate our visiting guest, and potential new recruit, Drew, for recently accomplishing the Scouts BSA Eagle Rank.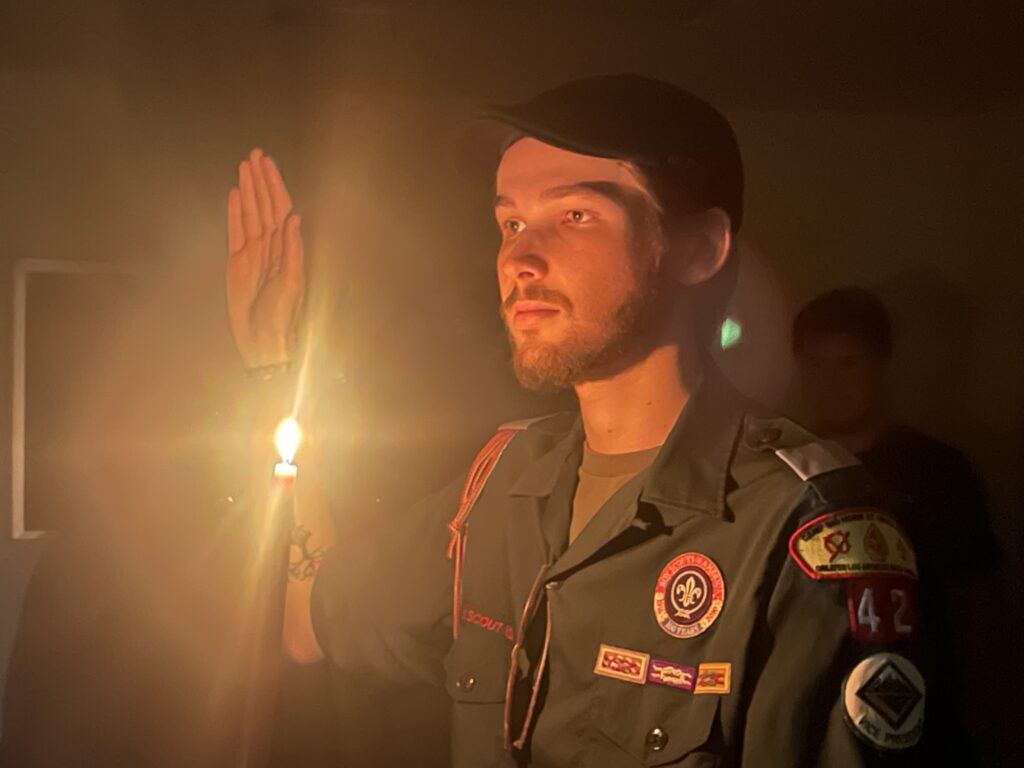 After Two and a Half Years, Our Class B Uniform is Getting a New Look
There have been discussions about revamping our Crew Class B design and last weekend while helping our charter organization, The Guild of St. Michael, our Advisor Mr. Johnson and parent Mr. Paulsen, discussed all the aspects of Crew 42's interests and brainstormed a new design to be featured on the back of our Crew 42 field shirts. The new designs were unveiled at tonight's meeting and feature a coat of arms style with the quadrants representing our crew interests. The options will be uploaded to our Discord server for the venturers to vote for their favorites. Watch for updates on what the they choose.